Klær
Filtrer / Sortering
Herre
Dame
Salg
Spar mest
Gratis frakt
Gratis retur
Ingen merker passet til søket
True Violet
True Violet Bardot Midi Dress With Tie Sleeve & Pephem-multi
8
Pimkie
Pimkie Tropical Crop Top-multi
L
ASOS Maternity
Asos Maternity Floral And Check Midi Dress With Tie Side Channelling Detail-multi
8
Replika
Replika Plus Puffer Bomber Jacket-grey
4XL
ASOS Tall
Asos Tall Bardot Midi Dress With Tiered Wrap Skirt-pink
10
STYLE NANDA
Stylenanda Midi Layer Pencil Dress-red
S
ASOS Petite
Asos Design Petite Off Shoulder Shirred Cuff Midi Tea Dress-yellow
8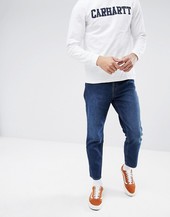 Cheap Monday
Cheap Monday In Law Tapered Jeans Sure Blue
W32in L32in
ASOS Petite
Asos Petite Check Smock Long Sleeve Top With Lace Detail-multi
8
Horrockses
Horrockses Satin Crop Top In Multi Floral Co Ord
14
Honey Punch
Honey Punch Long Sleeve Crop Top With Off Shoulder Ruffle Co-ord-multi
M
Pitusa
Pitusa Burn Out Cheetah Print Beach Jumpsuit-white
ONESIZE
Puma
Puma Exclusive To Asos Plus Taped Side Stripe Track Pants In Orange
XL
Bershka
Bershka Velvet Stud One Shoulder Playsuit-black
M
ASOS Petite
Asos Petite Bardot Midi Dress With Tiered Wrap Skirt-pink
8
Bikini Lab
Bikini Lab Hollogram Skimpy Bikini Bottoms-multi
XS
ASOS Tall
Asos Design Tall Asymmetric Ruffle Soft Midi Dress-green
10
ASOS Tall
Asos Design Tall Ruffle Front Bodycon Midi Dress-red
10
Love Triangle
Love Triangle Bandeau Midi Dress With Double Frill-red
10
John Zack Petite
John Zack Petite Plunge Front Blouse With Neck Tie-black
8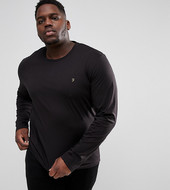 Farah
Farah Farris Slim Fit Long Sleve T-shirt In Black Exclusive At Asos
5XL
Aeryne
Aeryne Wide Leg Jumpsuit With Ring Detail-black
S
Flounce London
Flounce London Bardot Mini Dress With Fluted Sleeve-blue
8
True Decadence Tall
True Decadence Tall Premium Cold Shoulder Wrap Front Midi Dress With Fluted Sleeve Detail-pink
8
Raisins
Raisins Moonlit Palms Bikini Bottoms-black
L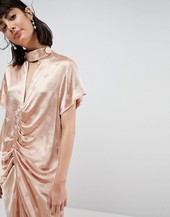 ASOS White
Asos White Floral Tab Detail Ruched Midi Dress-pink
14
Y.A.S Tall
Y.a.s Studio Tall High Neck Midi Dress With Fluted Hem Detail-pink
M
Aijek
Aijek Maxi Dress With Monochrome And Lace Detail-multi
S
Duke
Duke King Size Parka Jacket In Khaki-green
3XL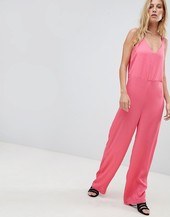 Pieces
Pieces Wide Leg Jumpuit-pink
M
Aeryne
Aeryne Cold Shoulder Printed Midi Dress With Thigh Split-multi
S
Glamorous
Glamorous Tie Front Striped Crop Top-multi
16
Noisy May
Noisy May Cut Out Mini Dress-yellow
M
Bershka
Bershka Sheer Embroidered Midi Dress-black
S
Bershka
Bershka High Waist Mom Jean-navy
8
ASOS Tall
Asos Design Tall Premium Occasion Lace Pep Hem Midi Skirt Co-ord-pink
8
Stradivarius
Stradivarius Wrap Velvet Midi Dress-black
S
Bershka
Bershka Fluted Sleeve Crop Top-pink
L
Mimi Holliday
Mimi Holliday Hide & Seek Star Brief-red
L
Vero Moda
Vero Moda Stripe Midi Dress With Side Splits-multi
S
ASOS Tall
Asos Design Tall Off Shoulder Mini Dress With Frill Sleeve Detail-black
8
Three Floor
Three Floor Tiered Midi Dress With Contrast Waistband-green
10
River Island Plus
River Island Plus Frill Sleeve Jumpsuit-green
18
ASOS Curve
Asos Curve Tulle Midi Prom Dress-orange
18
Vero Moda
Vero Moda Printed Ruffle Tea Mini Dress In Pink-multi
S
True Violet
True Violet Cross Wrap Midi Dress With Fish Tail Hem-multi
8
ASOS Maternity
Asos Maternity Tall Floral And Check Midi Dress With Tie Side Channelling Detail-multi
10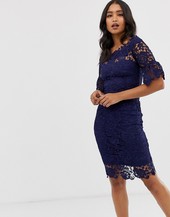 Paper Dolls
Paper Dolls Off Shoulder Crochet Dress With Frill Sleeve In Navy
8
Bikini Lab
Bikini Lab Sapphire Hipster Brief-multi
S
ASOS Tall
Asos Tall Rivington High Waist Denim Jeggings In Rumer Midwash Blue
W24 L36
ASOS Tall
Asos Tall Sculpt Me Jean In Grace Wash-blue
W24 L36
Lioness
Lioness Wrap Front Cami Midi Dress In Summer Velvet Print-multi
8
Bikini Lab
Bikini Lab Keyhole Hipster Brief-copper
S
Coco De Mer
Reign By Coco De Mer Dynasty Sapphire Peek A Boo Brief-blue
XS
Reclaimed Vintage
Reclaimed Vintage Inspired Festival Vest With Pink Floral Print
M
Bluebella
Bluebella More Aura Brief-pink
8
Vero Moda
Vero Moda Floral Print Mini Dress With Ruffle Cold Shoulder In White-multi
M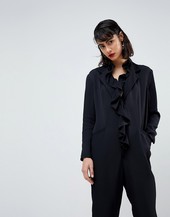 ASOS White
Asos White Frill Jumpsuit-black
8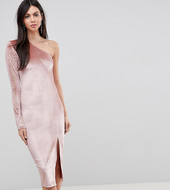 Flounce London
Flounce London Tall Glitter Velvet One Shoulder Midi Dress-multi
10
Noisy May
Noisy May Washed Vest With Ribbon Detail-black
L
RVCA
Rvca Throwback Triangle Bikini Top-blue
M
ASOS Tall
Asos Design Tall Delicate Lace Cold Shoulder Midi Dress With Ruffles-multi
10
RVCA
Rvca Solid Cheeky Bikini Bottom-green
L
Coco De Mer
Pamela Loves Coco De Mer Lucky Balcony Bra-red
32DD
Jaded London
Jaded London Gingham Bow Bikini Top-multi
16
Missguided
Missguided Exclusive Leather Look Peplum Crop Top-black
8
Hobie
Hobie True Adjustable Hipster Bikini Bottoms-multi
XS
Replay
Replay Wide Leg Skater Jean-blue
W28
Forever New
Forever New Midi Dress With Frill Detail-red
16
Y.A.S
Y.a.s Ruffle Lace Up Mini Dress-white
M
Monki
Monki Shearling Pocket Faux Leather Skirt-black
XS
River Island
River Island Plunge Ruffle Crop Top-pink
14
ASOS Petite
Asos Design Petite Midi Wrap Dress-pink
8
Elissa Poppy
Elissa Poppy Lacetex Placement Bralette-black
S
ASOS Petite
Asos Design Petite Rivington High Waisted Denim Jeggings In Washed Black
W25 L28
Farah
Farah Plus Steen Slim Fit Textured Oxford Shirt In Grey
4XL
Vila
Vila Floral Printed Frill Hem Midi Dress-multi
S
Yours
Yours Satin & Fishnet Brief-pink
30-32
D-Antidote
D-antidote Oversized Check Shirt With Sleeve Print-brown
M
Sixth June
Sixth June Skinny Fit Jeans In Lightwash Blue
W33in L32in
Three Floor
Three Floor Asymmetric Shoulder Pleated Midi Dress-pink
8
Iceberg
Iceberg Eyelet Side Seam Crop Straight Leg Jeans-blue
W27
Aeryne
Aeryne Frill Detail Velvet Midi Dress-orange
S
Missguided Tall
Missguided Tall Exclusive Tall Bardot Floral Print Top-orange
6
Just Junkies
Just Junkies Cropped Patch Jean-blue
W32 L32
STYLE NANDA
Stylenanda Deep V Neck Crop Top In Floral-multi
L
ASOS Petite
Asos Design Petite One Shoulder Drapey Tiered Midi Dress-orange
8
Ivyrevel
Ivyrevel Long Sleeved Jersey Dress With Ruched Detail-black
XS
Gebe Maternity
Gebe Maternity Nursing Pep Hem Midi Dress-multi
10
Hobie
Hobie Offshore Strappy Hipster Bikini Bottoms-multi
XS
ASOS Petite
Asos Petite Ballet Wrap Top With Pephem-red
8
Three Floor
Three Floor Pleated Midi Dress With Contrast Lace Detail-blue
10
ASOS Petite
Asos Petite Kimono Wrap Top In Digi Floral-multi
8
Calvin Klein
Calvin Klein Socks In Quarter Length 3 Pack White
ONESIZE
Dolly & Delicious
Dolly & Delicious All Over Embroidered Floral Lace Midi Prom Dress-multi
10
D-Antidote
D-antidote Oversized Check Shirt With Taping-white
M
Chi Chi London
Chi Chi London Premium Lace Dress With Cutwork Detail And Cap Sleeve In Navy
12
Hobie
Hobie Embroidered Sash Side Hipster Bikini Bottoms-black
XS
River Island
River Island Crochet Knitted Tassel Draw String Shorts-white
10
TFNC Tall
Tfnc Tall Off Shoulder Sequin Bandeau Midi Dress-navy
10
Weekday
Weekday Limited Edition Criss Cross Back Asymmetric Dress-white
M
Vila
Vila Stripe Off Shoulder Top With Fluted Sleeve-multi
36
Reclaimed Vintage
Reclaimed Vintage Inspired Mixed Wrap Dress-multi
12
ASOS Petite
Asos Design Petite Mixed Print Tea Dress With V Back-multi
8
Freddy
Freddy Wr.up Shaping Effect Mid Rise Snug Stretch Push Up Jegging-navy
S
Rollas
Rollas Stubs Rolled Jeans Black & White Stone Wash Busted Knees
W32in L32in
Raisins
Raisins Sound Check Tie Side Bikini Bottoms-blue
M
New Look Plus
New Look Curve 5 Pocket Jegging In Black
22
Vila
Vila Floral Printed Woven Top With Frill Hem-multi
XS
ASOS Curve
Asos Curve Colourblock Satin Midi Dress With Tie Detail-purple
18
Raisins
Raisins Coconut Groove Cocoa Bikini Bottoms-multi
S
Only
Only Cropped Peplum Hem Jean-black
W28 L32
Y.A.S
Y.a.s Graphic Floral Frill Midi Shift Dress-multi
M
Wolf & Whistle
Wolf & Whistle B-g Burgundy Lace Bardot Bralette-purple
34D
ASOS White
Asos White Twist Tie Detail Midi Dress-pink
16
ASOS Petite
Asos Petite Dark Floral Jacquard Kimono Jacket-multi
8
Kiss The Sky
Kiss The Sky Tie Back Crop Top In Lace Co-ord-yellow
L
Lost Ink
Lost Ink Mini Smock Dress With Tie Front In Bird Print-blue
8
ASOS Petite
Asos Design Petite Wrap Long Sleeve Top With Pephem In Floral-multi
8
Little Mistress Tall
Little Mistress Tall Applique High Neck Maxi Dress-navy
12
Stort utvalg av moteklær
Vil du henge med i motebildet? Er du i tillegg en av de kvinnene eller mennene som gjør sitt ypperste for å finne moteriktige og billige klær på nett, da har du kommet til rett sted. Her hos Katoni finner du et av de største utvalgene av klær på nett. Her på siden har vi nemlig samlet en lang rekke av de aller beste klesbutikkene på nett og du har derfor mange muligheter for å finne stilige klær fra dine favorittmerker.
Uansett om du er mannen som leter etter en ny dress, et par kule jeans eller en stilig genser - eller om du er kvinnen som er på utkikk etter den perfekte kjolen, en flott trenchcoat eller noe helt annet, er det på Katoni du finner alt hva hjertet begjærer. Vi har arbeidet hardt for å gi deg anvendelige sorteringsmuligheter, slik at søket etter fine klær blir så enkelt og greit som overhodet mulig. Du finner derfor lett frem til klær i rett størrelse, farge eller fra favorittmerket ditt. Ønsker du å følge dine favoritt-trender og ha en oppdatert garderobe? Da er Katoni plassen hvor du finner klær som gjør stilen din både vakker og personlig.
Skjønne sommerklær og varme vinterklær
Vår, sommer, høst og vinter. Ikke nok med at årstidene skifter, moten gjør det samme. Fire ganger i året kommer nye kolleksjoner på plass. Hva du enn bytter ut av klær for å tilpasse deg årstiden eller for å følge sesongens trender, har de fleste av oss bruk for en sommer- og en vintergarderobe. For kvinnene betyr sommeren ofte en klesstil fylt med fine pastellfarger, sommerkjoler, skjørt og feminine topper og overdeler.
Klærne er lette og behagelige og en sikker vinner er stilen som kombinerer det romantiske med det bohemske. I årets varmeste måneder består herregarderoben ofte av shorts, kule t-skjorter med trykk samt kortermede skjorter med en morsom touch. Kontrasten mellom sommer og vinter i Norge er stor og det er forskjellen mellom sommerklær og vinterklær også. Kanskje er du typen som med vinterens ankomst har det best i klassiske svarte, hvite, beige og grå farger? Den lette sommergarderoben erstattes av varme gensere, trendy sweatshirts, chinos og jeans som sitter godt. For ikke å glemme lange, varme frakker eller jakker.
Elegante og lekre festklær
Vi elsker fester! Kanskje ekstra mye fordi vi da kan kle oss i våre lekreste kjoler og fineste dresser. Er du kvinnen som liker å være festens midtpunkt og aldri kan få det for kjolete? Da er vårt utvalg av festkjoler garantert noe for deg. Du kan velge mellom alt fra den ikoniske little black dress til lange, flagrende maxikjoler og skjønne silkekjoler. Blir hele kjolelooken for mye for deg, finnes både buksedressen eller jumpsuiten sammen med fine outfits med skjørt og topp alltid en mulighet. En favoritt hos oss på Katoni er den svarte jumpsuiten uten stropper. Den er et sofistikert valg og absolutt egnet til fest. Særlig hvis du kombinerer den med skyhøye stiletthæler, smykker og en fargerik clutch. Dressen er det klassiske klesvalget for menn som skal pynte seg til en stor begivenhet. Men festklærne kan like gjerne bestå av et par chinos som sitter godt, sammenmed en button down-skjorte og en kul blazer. Faktisk behøver du som mann ikke mye annet enn et godt utvalg av skjorter, jeans og sko for å sikre deg en moderne klesstil.
Kul og casual i denim
Skal stilen til hverdags både være casual og moteriktig? Enten du er kvinne eller mann, er denim et opplagt valg. Dongeri er in og en enkel måte å skaffe seg en perfekt klesstil til hverdagens utfordringer på. Et utvalg av jeans som sitter godt er et must for alle. Til menn er straight leg jeans en klassiker og hvis du våger er et par slim fit et modig og kult alternativ.
Klær som avslappede skjorter, t-skjorter og en stilig skinnjakke er med på å gjøre stilen din kul. For jentene er skinny jeans blitt manges favoritt, og det samme kan sies om den hverdagslige boyfriend jeansen. Er du på jakt etter en rocka og komfortabel look, er flanellskjorten i lumberjack-stil nødvendig, på samme vis som t-skjorter og bluser. Du kan til enhver tid skape litt motsetninger til en casual klesstil med høyhælte sko eller klær i fine materialer som silke og blonder.
Fra badetøy til det lille under
Hva mangler ellers til en perfekt garderobe? Det lille under er nesten like viktig som alt annet du har på deg. Her på Katoni finner du selvsagt også undertøy såvel som nattøy til kvinner og menn. Enten du sover i pysjamas, t-skjorte eller om du er jenta som sverger til fine nattkjoler, finner du alt her. Når sommeren melder sin ankomst, finner du også flotte badedrakter og bikinier til Syden-feriene, de norske strendene eller til et lekkert spa-hotell. For når klærne helt innerst er på plass, er klesstilen din for alvor gjennomført og perfekt.
Kjøp nye moteklær på nett
Moten, som klærne, endrer seg konstant. Derfor er utvalget på Katoni variert og vi håper at det er noe for enhver smak. Enten du leter etter klær til sommer eller vinter, klær til hverdag eller fest, undertøy eller ytterklær - vi forsøker å ha alt. Kanskje leter du etter billige klær? Er det tilfellet har vi to filtre. De viser deg alle varene som er på salg akkurat nå, og alle varene du sparer mest på å kjøpe.
Å skifte ut garderoben to ganger om året kan være dyrt. Hvis du vil ha stilen din oppdatert på mest mulig økonomisk vis, finner du her et stort utvalg av billige klær på nett. Samlingen av klesbutikker på nett garanterer deg et veldig stort utvalg av budsjettvennlige merkeklær såvel som lekre designklær.